Hidden Spark provides tailored and cost effective IT support plans for companies of all shapes and sizes. Our maintenance plans are about taking the stress out of running your business. We offer you a set budget for all ongoing IT issues to help create a planned and predictable approach to support your business so that we can help improve the reliability and quality of the IT services being offered.
Our friendly staff are the first port of call when –
you have an issue with your application
you have a support inquiry
you have an enhancement request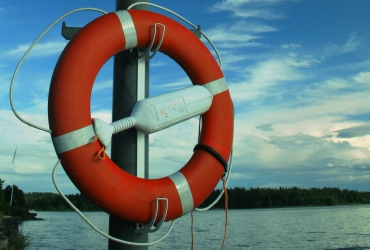 You can engage our Helpdesk through the following channels:
Phone lines are open from 9:00am – 5:30 pm Monday – Friday (AEST)
Online Chat – 9:00am – 5:30 pm Monday – Friday (AEST)
24×7 Online Support through our ticketing system
* 24×7 Phone support is also available. Please contact Hidden Spark for a quote.
Support Activity
Notes
Incident
An incident is classified as an issue with the –

·       Application (Hidden Spark built)

·       Infrastructure;

·       link between the application and the directory service

Service Request
A request for a service concerning the application –

·       access to the application

·       training on the new application (Hidden Spark built);

·       functional enhancement to the application
To facilitate a rapid and accurate response, requests for Technical Support should include the following information:
– Person Name
– Priority
– Date/Time and frequency of the occurrence
– Complete description of the Issue, including steps to recreate the problem
– Any error message texts or screen shots
– Information about the User's local environment
Requests for Support submitted outside of the Standard Support Hours will be addressed as quickly as possible, but in some instances may not be addressed until the following business day per the description below:
Priority 1 Requests
– Service Outage or Major service item (i.e., servers are malfunctioning or other problems exist with the Service which impacts Users.)
– Minimum initial response time: 0 to 45 minutes
– Request must be submitted via email marked "Critical" in the subject
– Resolution status updates: Minimum each hour in response to any request either via email or Service Status page.
NOTE: Other resources will be engaged as required for resolution of Priority 1 Requests.
Our maintenance plans include –
Dedicated Account Manager
Maintenance and Patch management
Access to Help Desk
Emergency Call
Flexible packages
Contracts are optional
Onsite and Offsite support
Procurement and Assistance
Backup and monitoring
After hours support
We follow a number of IT governance frameworks which include but are not limited to Agile, DevOps or ITIL. IT work orders outside of our maintenance plans will be quoted separately.
Support Packages
Details
Cost ($) – Ex GST
Bronze Support
1 Server + 5 Desktops
Monthly Server Backup Monitoring
Monthly Server Windows Updates
$99 per month
Silver Support
1-2 Server + Desktops (Up to 10)
Phone / Remote support sessions
2 Minor Support Tickets per month
Monthly Server Backup Monitoring
Monthly Server Windows Updates
$199 per month
Gold Support
Multi-Server + Desktops (Up to 15)
Phone / Remote support sessions
5 x Minor Support Tickets per month
Monthly Server Backup Monitoring
Monthly Server Windows Updates
$299 per month
Gold+ Support
Multi-Server + Desktops (10 – 25)
Phone / Remote support sessions
5 x Minor Support Tickets per month
1 x Priority Support Ticket per month
Monthly Server Backup Monitoring
Monthly Server Windows Updates
Priority Support response
$399 per month
Platinum Support
Multi-Server + Desktops (10 – 50)
Phone / Remote support sessions
10 x Minor Support Tickets per month
3 x Priority Support Tickets per month
Monthly Server Backup Monitoring
Monthly Server/Desktop Windows Updates
Monthly On-Site Health Check
Enterprise monitoring
5% discount on Major Projects
$699 per month
Enterprise Support
Multi-Server + Desktops (25 – 500)
SLA based maintenance (Business Continuity)
KPI/Monitoring Management
Phone / Remote support sessions
15 x Minor Support Tickets per month
5 x Priority Support Ticket per month
Monthly Server Backup Monitoring
Monthly Server/Desktop Windows Updates
Monthly On-Site Health Check
Enterprise monitoring
10% discount on Major Projects
$1440 per month